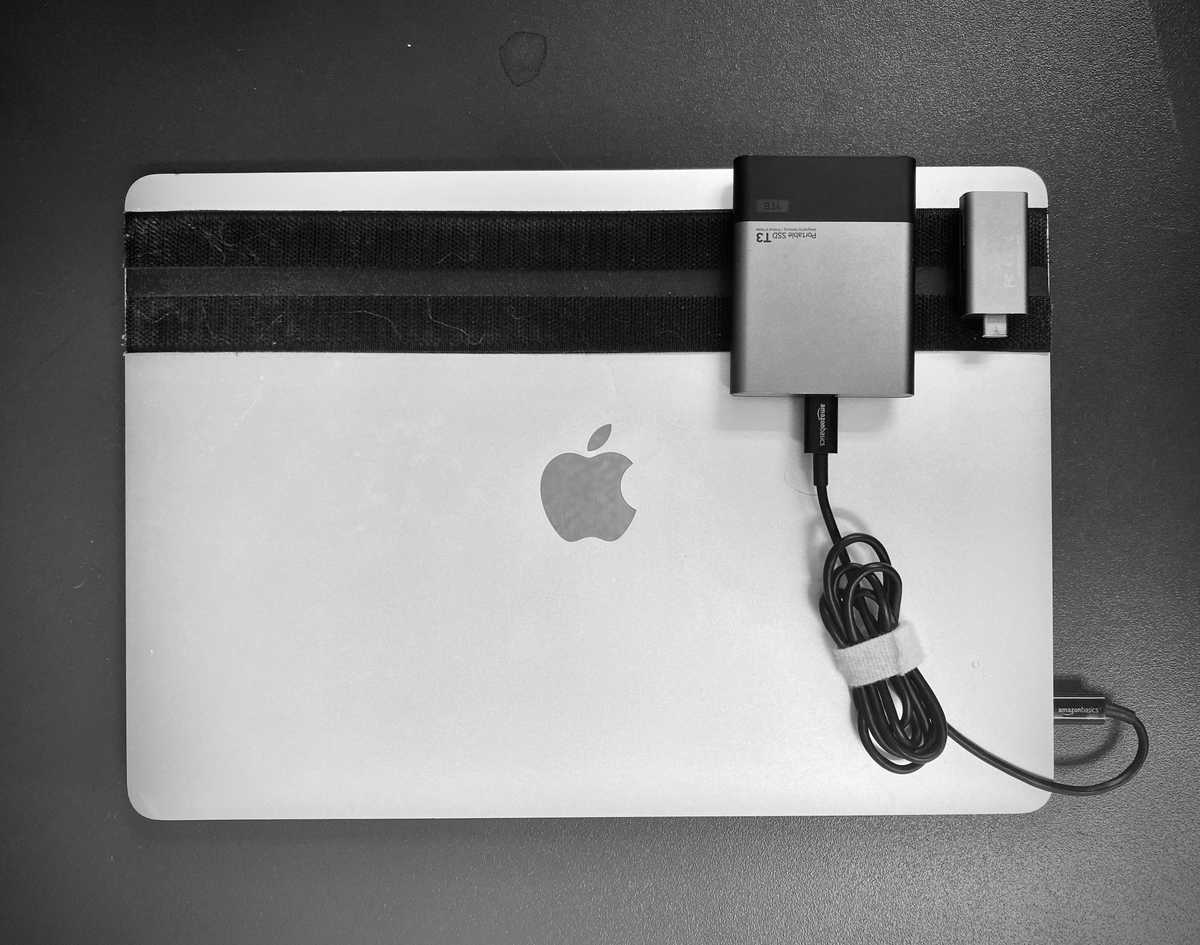 The Macbook Pro 13in has been my primary computer for the past 5 years. I've had the 2017 model for a little bit and have made an adjustment that has made it less bad.
I saw this hack on this video. I saw it and hated it. I hated it so much that I couldn't stop thinking about how nice it would be to have my card reader, usb dongle, and external SSD as part of my Macbook Pro.
So I went to target bought velcro tape and have been enjoing my laptop much more since I made the adjustment. I put a strip of 2inch wide gaffers tape down first and then 2 strips of the vecro tape down (rough side on the laptop). Then I added the soft side of the vecro to a few caples, donges, usb-c card reader, and T3 Samsung SSD. The card reader and SSD I find I always leave attached. The cables and dongles I add as needed for meetings, presentations, etc.
Since this addition I don't leave things in other rooms as much and I don't find myself looking for SSD and card reader.